Parts that are prone to loss during the operation of Cummins generator sets
Views: 0 Author: Site Editor Publish Time: 2020-12-08 Origin: Site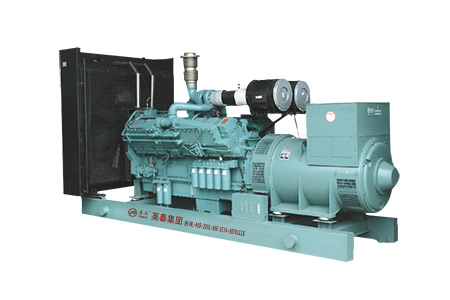 Everyone knows that Cummins generator sets have certain losses during operation, so what are these losses? Cummins generator set manufacturers concluded that losses can be roughly divided into five categories.

The losses of Cummins generator sets can be roughly divided into five categories, namely stator copper loss, iron loss, excitation loss, electrical additional loss, and mechanical loss. During the operation of the generator, almost all losses are manifested in the form of heat.
(1) The stator copper loss refers to all the losses caused by the stator current flowing through the stator windings.

(2) The iron loss is the loss generated by the generator magnetic flux in the iron core, mainly the hysteresis loss and eddy current loss generated by the main magnetic flux in the stator iron core, and also includes additional loss.

(3) Excitation loss is the loss produced by the rotor circuit, mainly the copper loss produced by the excitation current in the excitation circuit.

(4) Electrical additional loss is more complicated, mainly including the loss of end leakage magnetic flux in the nearby ferrous components, the loss caused by various harmonic magnetic flux, tooth harmonics and higher harmonics are generated on the surface of the rotor. Iron loss etc.

(5) Mechanical losses mainly include ventilation losses and bearing friction losses.

The five main losses in the operation of Cummins diesel generator sets are the five mentioned above. For more knowledge and maintenance tips on Cummins generator sets and domestic generator sets, you are welcome to pay more attention to the information trends of the Cummins generator set manufacturer's website and the company's professional technology The staff will explain to you regularly.