Chairman of YingTai Group made a speech
Views:0 Author:Site Editor Publish Time: 2020-08-28 Origin:Site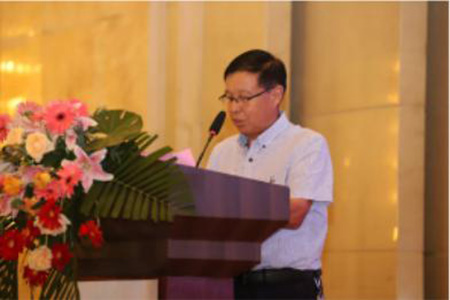 On August 28, the 2020 SAIC Power & Shanghai Lingzhong Power Station Product Promotion Conference was held in Yangzhou, attracting nearly 300 power station industry experts and business leaders to gather together to talk about the future.
The protagonist of this promotion is the full series of Shanghai Diesel Power 6 and 2 series of power station products of Shanghai Lingzhong. The power range covers 50-2000kw. Shangchai also introduced the mature application of new technologies and products including electronically controlled high-pressure common rail, electronically controlled unit pumps, and natural gas, which aroused enthusiastic responses from the participants.
At the meeting, Shangchai introduced the future plans of Shangchai in the marine power market to the guests.
Shanghai Diesel Corporation fully recognizes the urgency of developing the marine power market, has strategically upgraded its position in the power station market, and will continue to concentrate resources and increase investment:
On the one hand, vigorously develop the marine power market strategically, integrate resources, restructure the structure, advance technology, and intensively. The Japanese standard is clear; closer to the market, the products developed are more targeted, and the operation is more efficient;
On the other hand, increase investment in product development, research and develop industry-leading products, and strive to improve the product platform series through two to three years of efforts, and form a batch of competitive products. The single-machine power coverage is extended to 2600KW, and cooperation is provided. More comprehensive support from partners.
Through this promotion meeting, Shanghai Diesel has further deepened the breadth and depth of cooperation with various OEM customers in the power station industry, and has made new progress in consolidating traditional advantageous markets, cultivating and tapping new market growth points, and breaking through strategic markets.
At the same time, the distinguished guests also said that through this meeting, they have a deeper understanding of the industry, the Shanghai Diesel Power Plant, and the new products of the Shanghai Diesel Power Plant, which meets the professional and personalized needs of various power plant users. Demand has significantly increased its competitiveness in the power station industry.
As the person in charge of Intech Group said at the meeting on behalf of Shanghai Diesel's partners: \"Shangchai Power Plant has a complete product range and high quality. Through this high-power power plant product promotion conference, it will bring us better power plant power. Solutions to create greater value.\"
The promotion meeting ended in a warm atmosphere, and the extensive cooperation between Shangchai Power and its partners went to the next level: At the meeting, customers showed great interest in Shangchai products, and there was a strong demand for new product intention orders. Shangchai Power will cooperate with the majority of partners. Work closely together,\"Driving power, win the future together!\"