Diesel generator set will send you emergency power in five seconds
Views:1 Author:Site Editor Publish Time: 2020-12-08 Origin:Site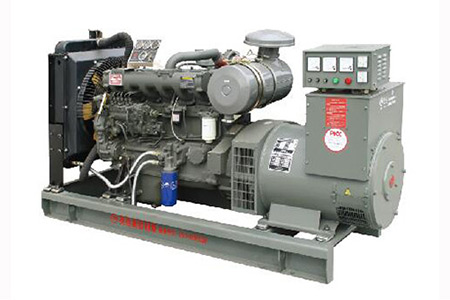 Power outage is always a disturbing topic. In a hospital, if there is a sudden power outage, the medical equipment used by patients may stop immediately. In an office building, if there is a sudden power outage, the elevator will get stuck in mid-air and cannot get on. In the hot summer, if you suddenly encounter a power outage, the sultry weather will make you feel very irritable; wait, from the above points, we can see how important electricity is in people's lives. Status, then, one day, there was a sudden power outage, what should we do?
First, let's take a look at the emergency treatment of power outages in the hospital.
I was queuing up for registration and suddenly there was no power; or my family members were in the emergency room and the whole hospital was powered off. What should I do? First of all, don't panic, don't run around and squeeze. Because every hospital has an emergency lighting system, the emergency room will be brightened immediately. This process is very short. At the same time, follow the hospital security and broadcast instructions.
For doctors who are undergoing surgery, immediately turn on the backup power of the diesel generator set, and use a simple breathing air bag connected with oxygen to maintain the patient's breathing.
Not surprisingly, after 5 to 10 seconds, another circuit in the hospital will immediately restore power.
In case the other circuit cannot be supplied with electricity within 10 seconds, citizens do not need to panic. Every hospital has its own generator set. The power distribution room will start the self-provided generator set within 5 minutes, and deliver it to each department through the emergency power line. Priority will be given to the ICU, rescue room, and operating room.
While carrying out remedial measures in the hospital, patients and their families must remain calm, obey the instructions of the on-site staff, and avoid shouting in the corridors or wards.
Similarly, hotels and office buildings are generally equipped with emergency self-provided generators. When the hotel stayed in a sudden power outage and the whole building went dark, the hotel management staff would immediately activate the emergency lighting system, and broadcast to remind guests where to go. And guests should also follow the arrangements of the hotel staff, do not run around and squeeze, so as not to cause a stampede accident. It needs to be emphasized that the guests in the elevator must not force the elevator door.
Buy a diesel generator set to relieve your worries about power outages, and power you up in five seconds!