Inspection requirements for diesel generator sets
Views:0 Author:Site Editor Publish Time: 2020-12-08 Origin:Site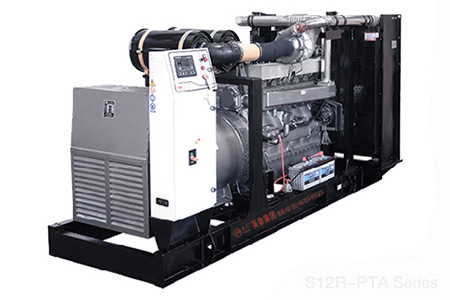 1. The rated voltage of the diesel generator on the construction site must be consistent with the voltage level of the external power line power supply.
2. The fixed diesel generator set should be installed indoors on the basis of compliance with regulations, and should be 0.25~0.30m above the indoor ground. The mobile diesel generator set should be level and placed firmly, its trailer should be reliably grounded, and the front and rear wheels should be Stuck. Diesel generator sets used outdoors should be sheltered.
3. The setting of diesel generator set and its control, power distribution, repair room, etc. should ensure the electrical safety distance and meet the fire protection requirements; the smoke exhaust pipe should be extended outdoors, and it is strictly forbidden to store oil drums indoors and near the smoke exhaust pipe.
4. The installation environment of the diesel generator set at the construction site should be close to the load center, with convenient access to the line, unobstructed surrounding roads, and avoid the leeward side of the pollution source and the place where water is easy to accumulate.
5. The power supply of the generator set must be interlocked with the power supply of the external power line, and it is strictly prohibited to run in parallel with the external power line; when two or more generator sets are running in parallel, a synchronization device must be installed and the load should be supplied to the load after the generator sets are synchronized.