YingTai analyzes the advantages and disadvantages of diesel generator automatic switching (ATS) and ordinary parallel cars
Views:13 Author:Site Editor Publish Time: 2020-12-08 Origin:Site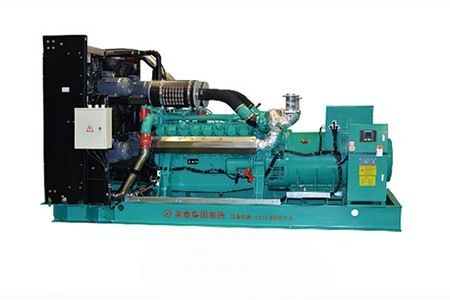 Information provided by the generator set industry station: Diesel generator set ATS is mainly used for automatic switching between the main power supply and emergency power supply. The simpler is the switch between the generator set and the mains. It forms an automatic emergency power supply together with the self-starting diesel generator set. The system can automatically start to switch the load to the generator set after the main power supply fails. It is an indispensable power facility for hospitals, banks, telecommunications, airports, radio stations, hotels, factories and enterprises, such as emergency power supply and fire power supply.
The parallel system is a special device designed and manufactured for the parallel operation of diesel generator sets. It is suitable for the parallel operation of two or more diesel generator sets with electronic governor (if the diesel generator set is mechanically governed, an electronic governor is required). Mainly two low-power generator sets are paralleled for high-power diesel generator sets. It has multiple functions such as remote starting of generator sets, automatic paralleling, automatic distribution of active power according to the ratio, automatic increase of generators, standby shutdown, generator fault display, and protection. This system should realize the automatic adjustment of the frequency of the power station and the active power distribution between the parallel operation units to make it within the given allowable range; and realize the transfer of the active power between the parallel operation units of the power station through operation to facilitate switching The unit or unloading stops. The system can not only reduce the operation intensity of the personnel on duty, but also keep the grid frequency at the rated value, improve the quality of power supply and balance the load distribution among the units to increase the load rate of the units, thereby improving the stability and economy of power station operation.
And the cabinet contains synchronizer, load splitter, PLG (optional),质Excellent electrical components and imported or domestic brands of air switches, copper bars and cabinets, etc.... optimized and designed by professional senior engineers, this device has the characteristics of complete functions, safe and reliable operation, and convenient maintenance.