Yingtai Group enters Yiwu\"International Production Material Market\"
Views:0 Author:Site Editor Publish Time: 2014-02-20 Origin:Site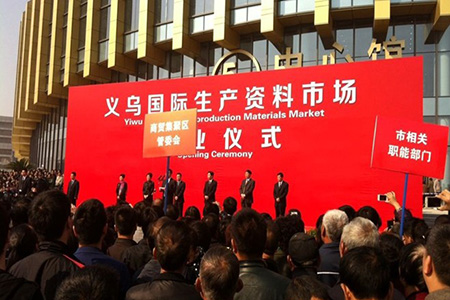 The world's largest and unprecedented Zhejiang Yiwu \"International Production Material Market\" grandly opened on November 19. At the same time, Yingtai Group presents another important window to promote the \"Intech\" brand to the international market. As early as May this year, the company's leaders attached great importance to the market potential, and negotiated cooperation with the market's officials. They purchased 3 sets of facades with a total area of ​​150 square meters in major areas, actively preparing, organizing decoration, planning advertisements and supplying goods. The operating windowThe appearance of \"Yingtai\" has built an important bridge for the \"Yingtai\" brand and products to move towards international marketization!